Carnegie Mellon University
School of Computer Science
Summer 2018
Introduction
A summer research project for the School of Computer Science investigating and designing an innovative new grading/educational portal for 15-210 students. Conceptual images and designs were created, but not fully implemented because the project took another direction.
Project developed in collaboration with Jason Ma and Rohan Yadav (primary developer leads). Under the direction of Umut Acar.
Home serves as a Discussion Board or Announcement Area.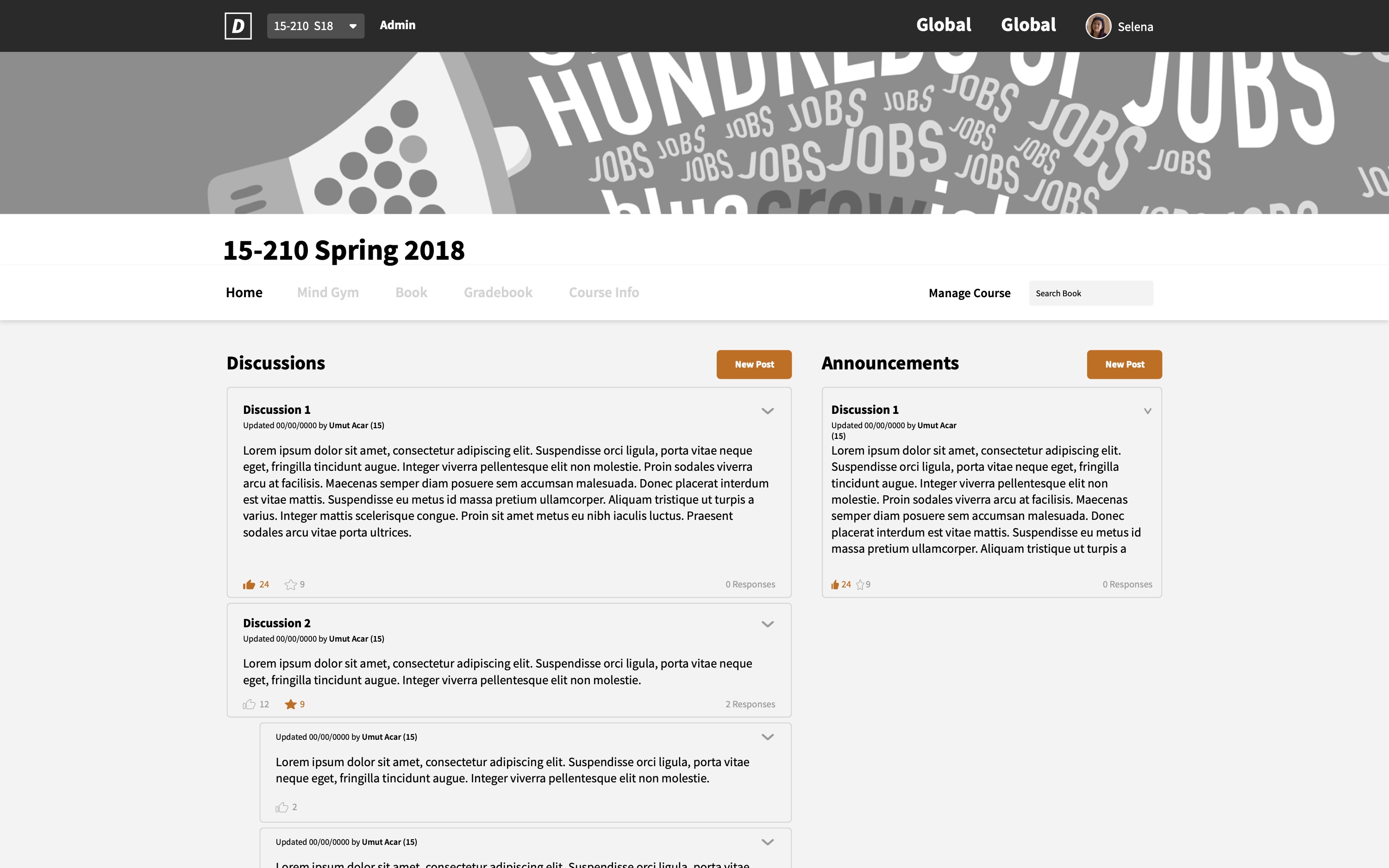 Mind Gym serves as location for all homeworks and practice problems.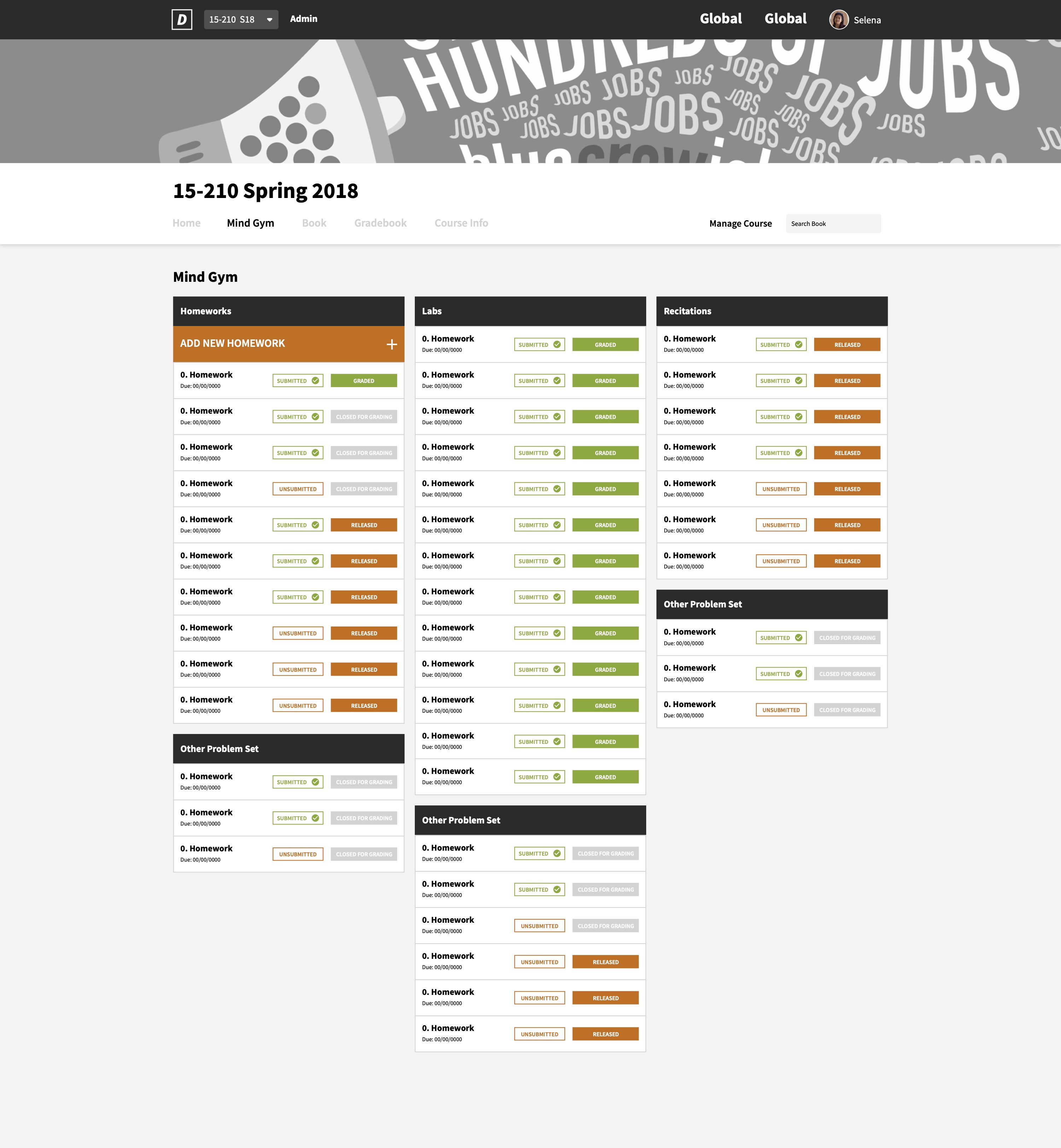 Add new homework to Mind Gym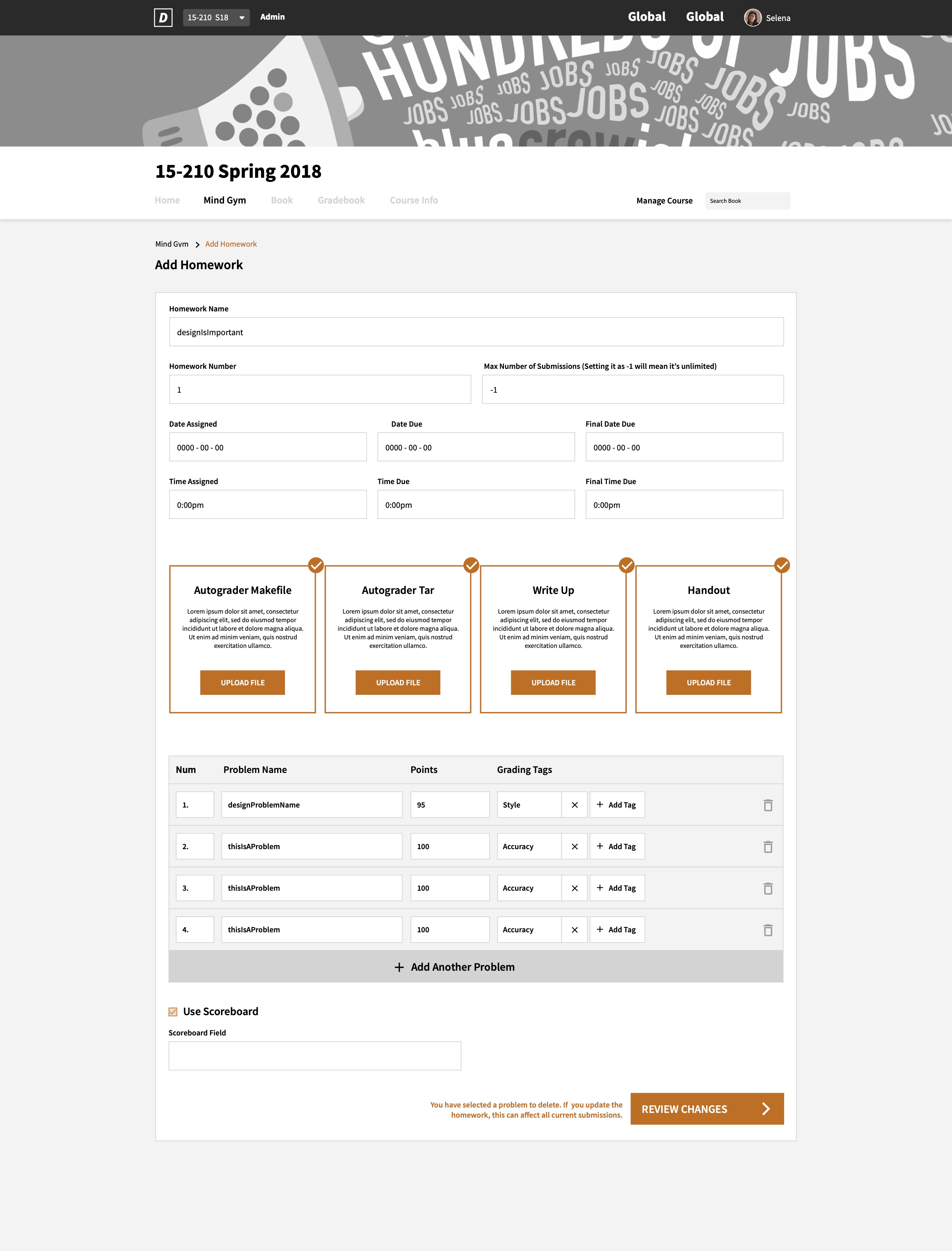 View a Homework in Mind Gym, and its AutoLab scores.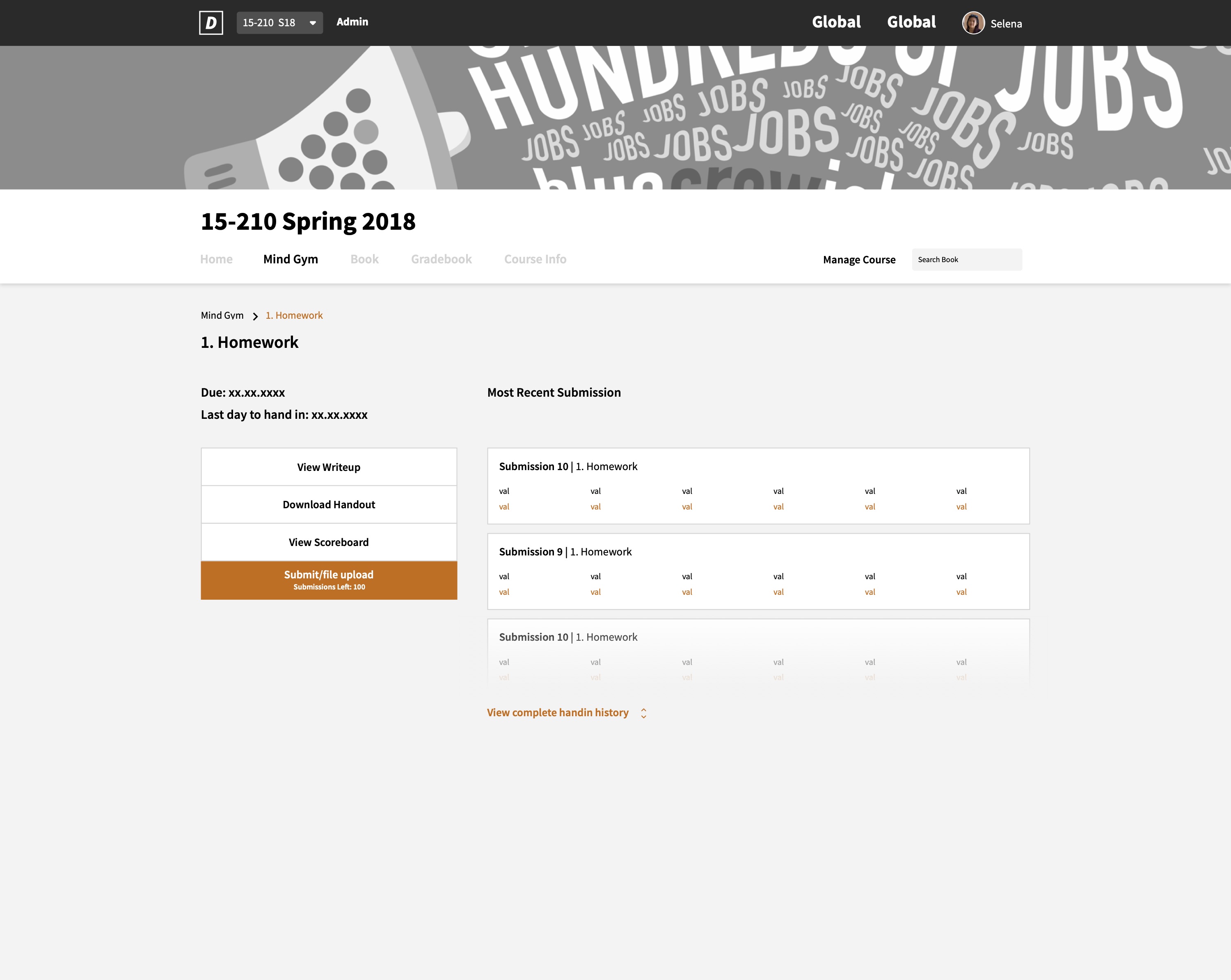 Upon checking the "Homeworks" checkbox, the gradebook changes to reflect the homeworks breakdown.