Carnegie Mellon University
Third Year | Fall 2017
Studio Coordinator: Dana Cupkova
Studio Professors: Nina Chase and Matthew Huber
Goal:
An environmentally conscious design process that dares to engage the occupant in a sensorial way. Utilizing the power of wind not only as a tool to harvest energy and passively cool the housing complexes, but also as a means to alter the occupant's perspective of wind through the sculpting of the site along a series of wrapping pathways.
In collaboration with Michael Powell.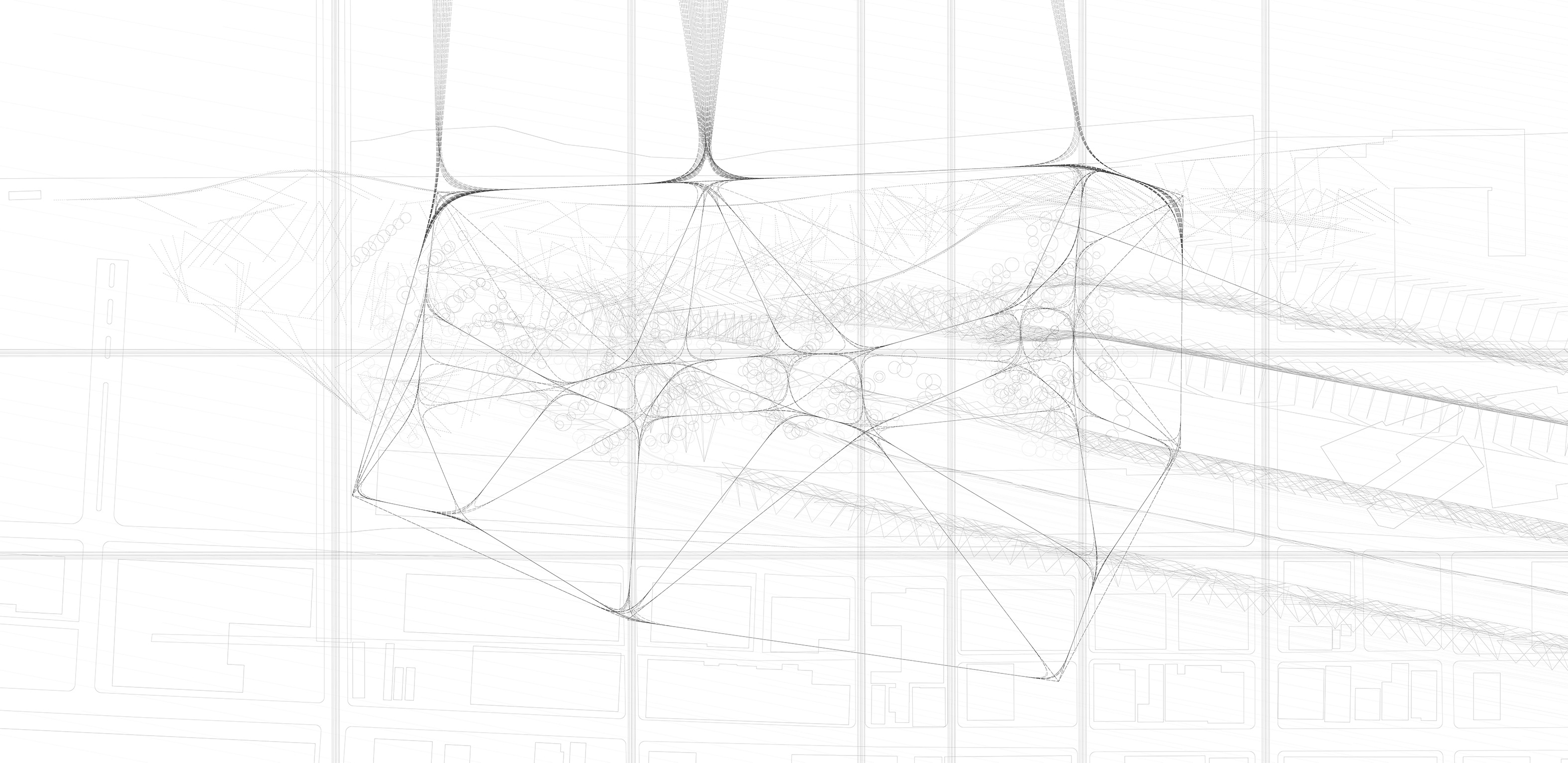 Abstract Site Plan: Using the forces of movement through the area and wind directions to form paths and nodes.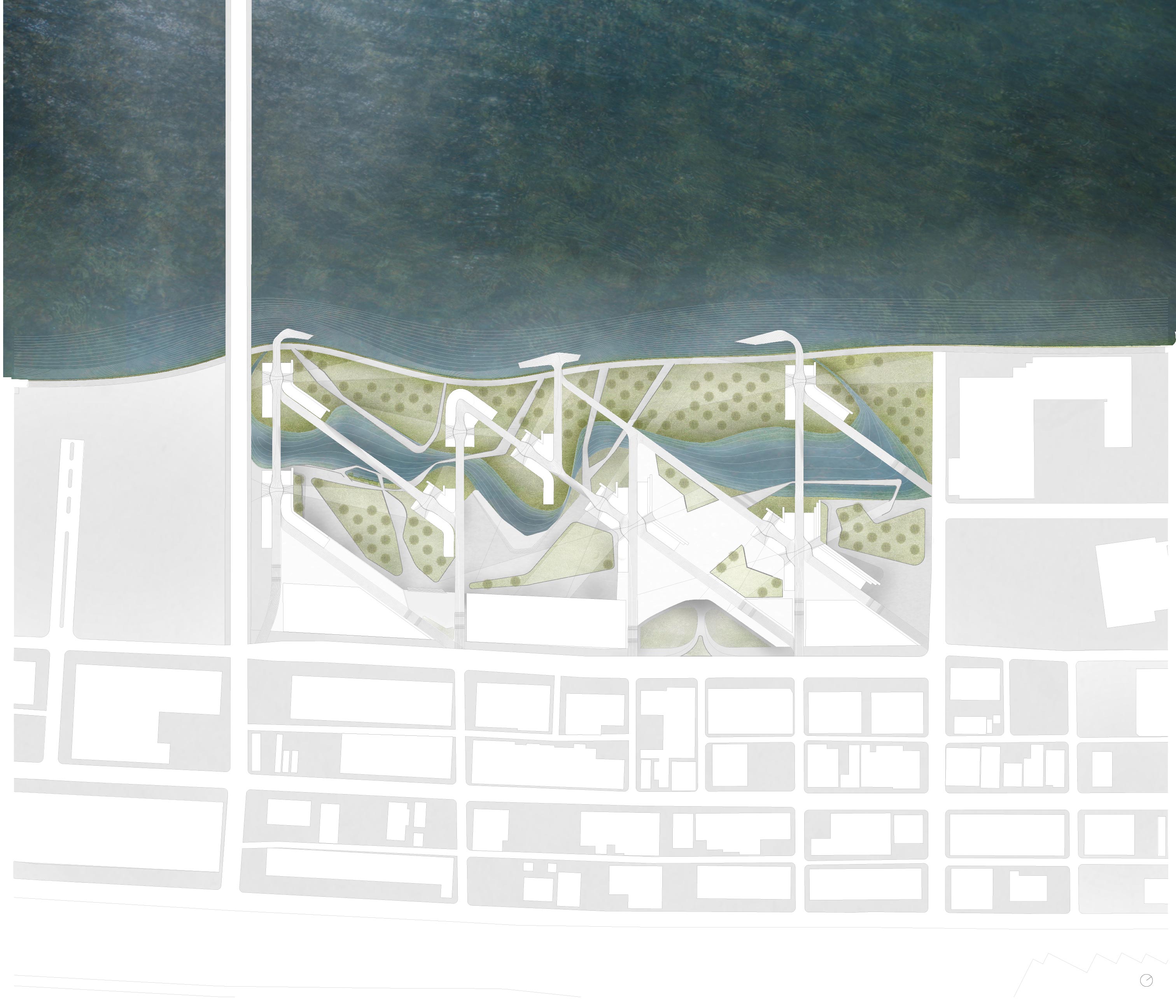 Site Plan (Michael Powell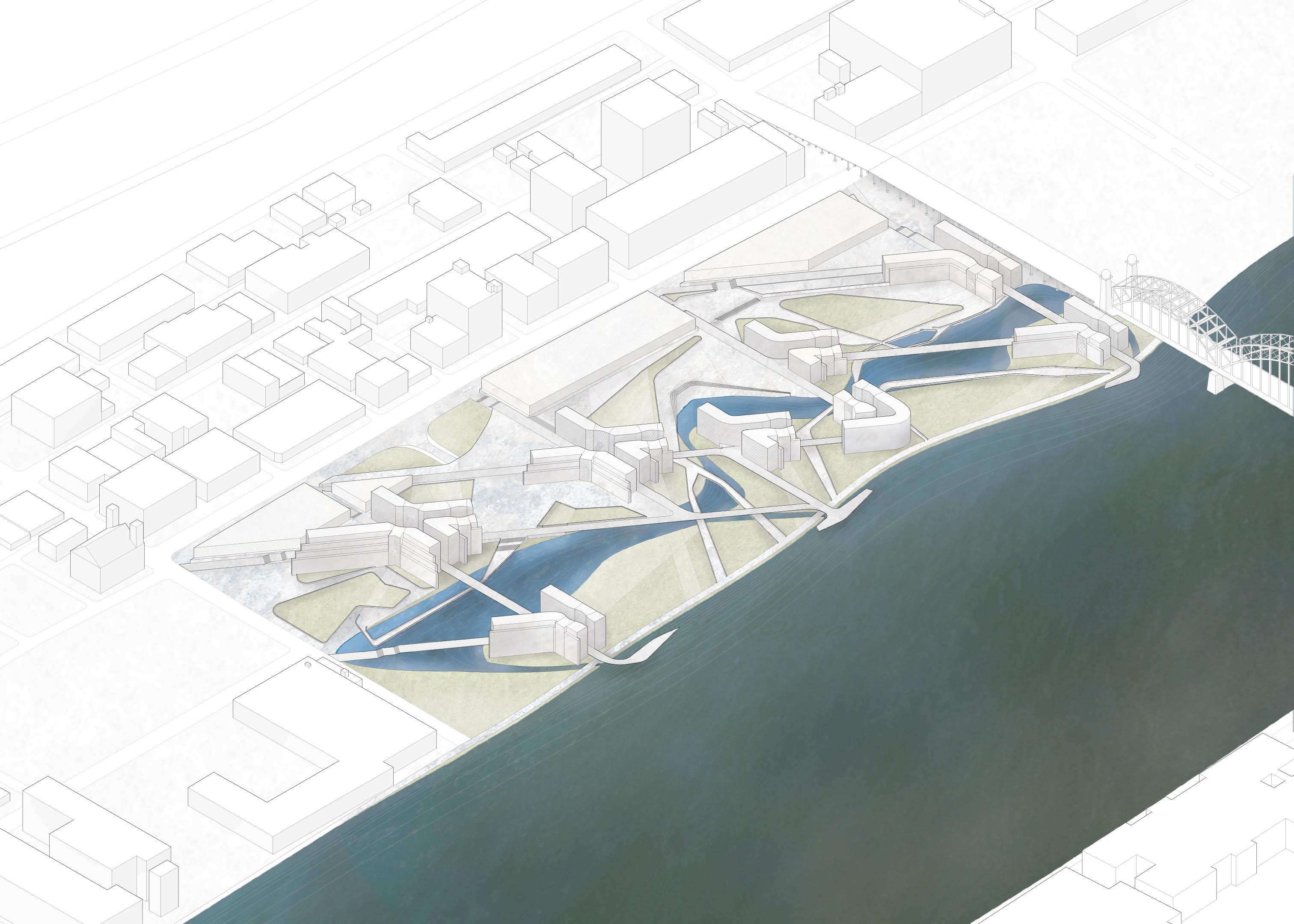 Axonometric: 1" = 64' (Selena Zhen)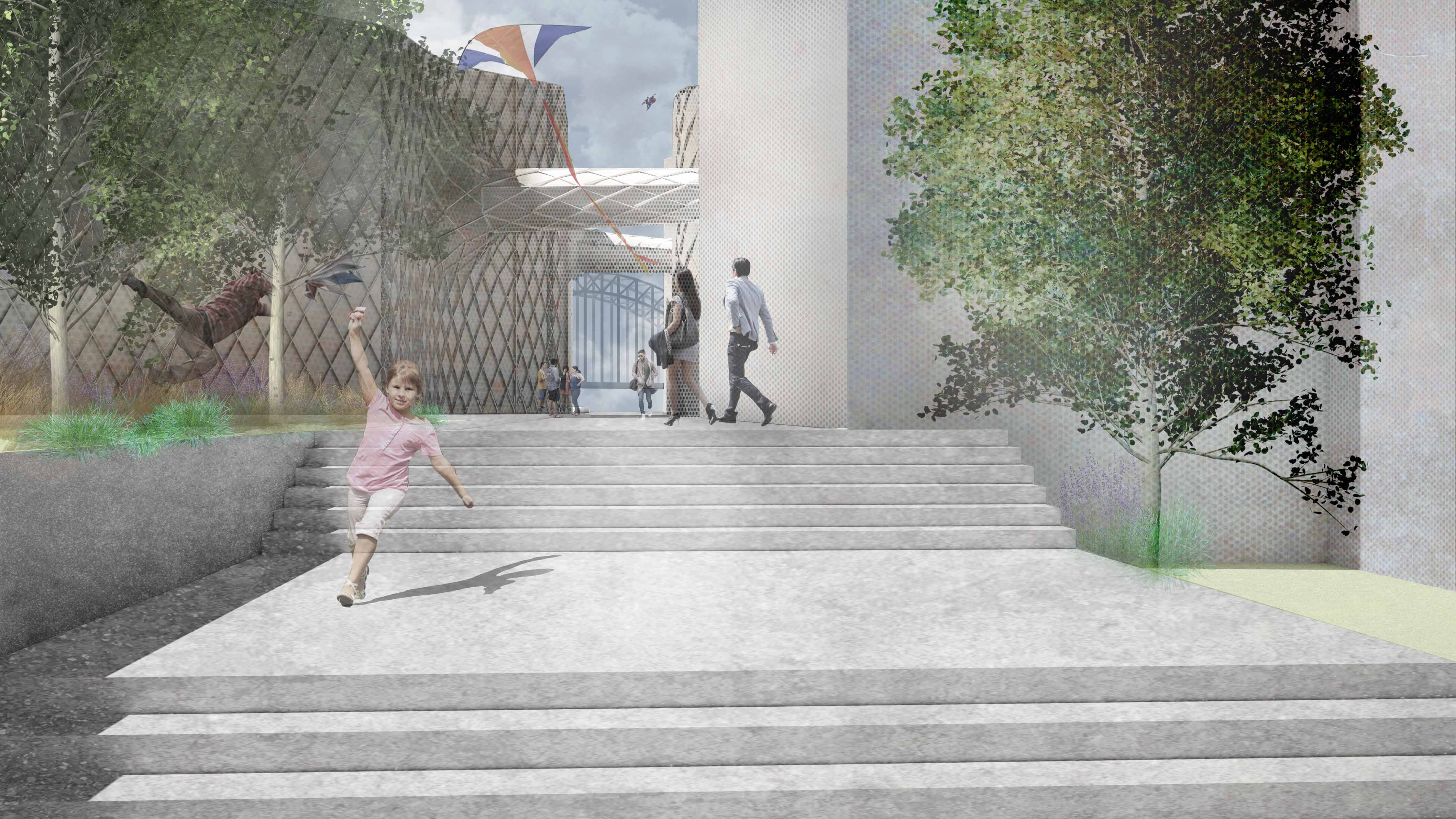 Approach/View of the Wind Funnels and Atriums (Michael Powell)

Section: 1"=8' (Selena Zhen)

Riparian Zones used to control flooding and reinvigorate plant diversity.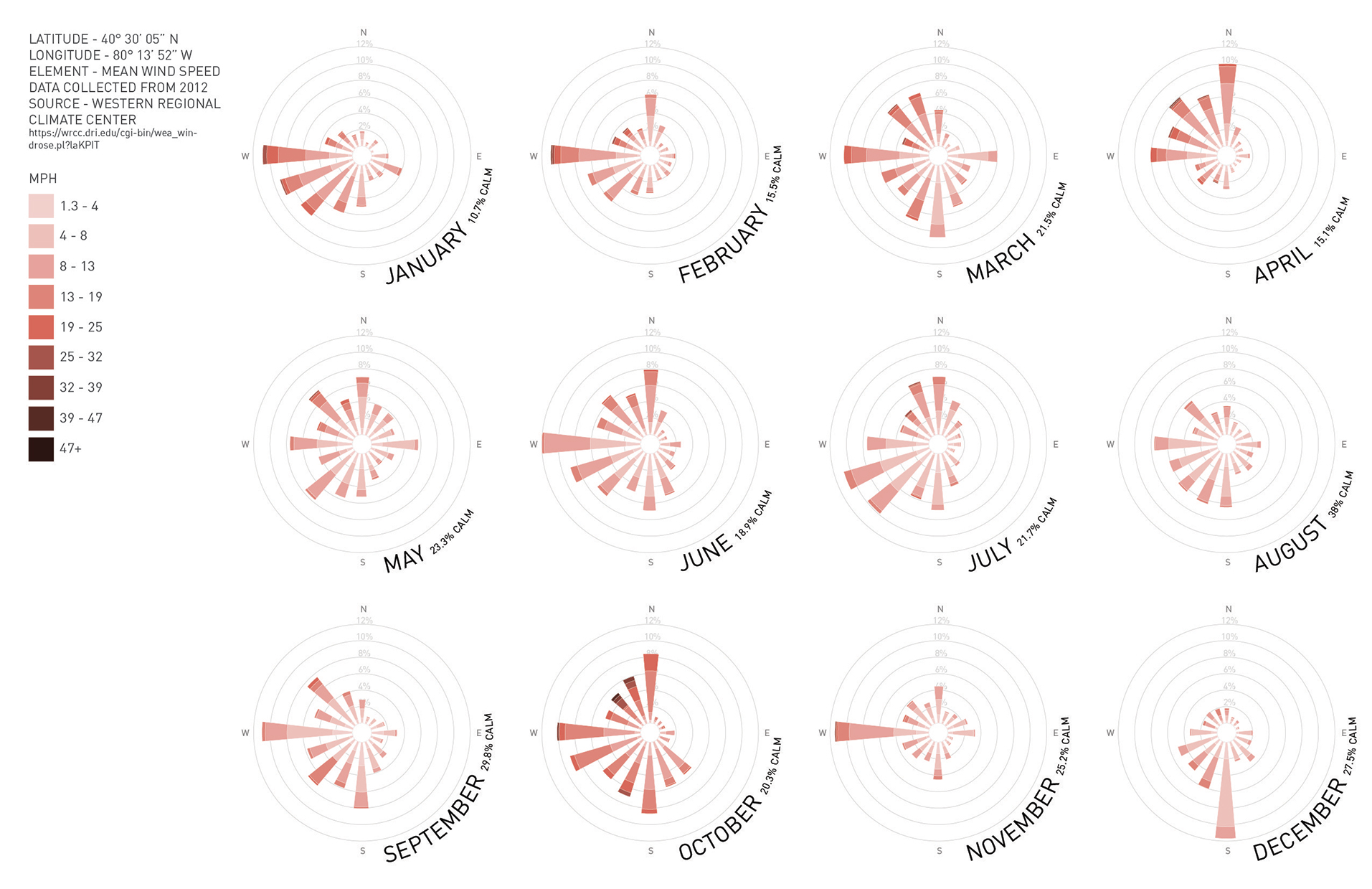 Wind Roses (Pittsburgh, PA) used to look at the origin directions of wind at various times of the year.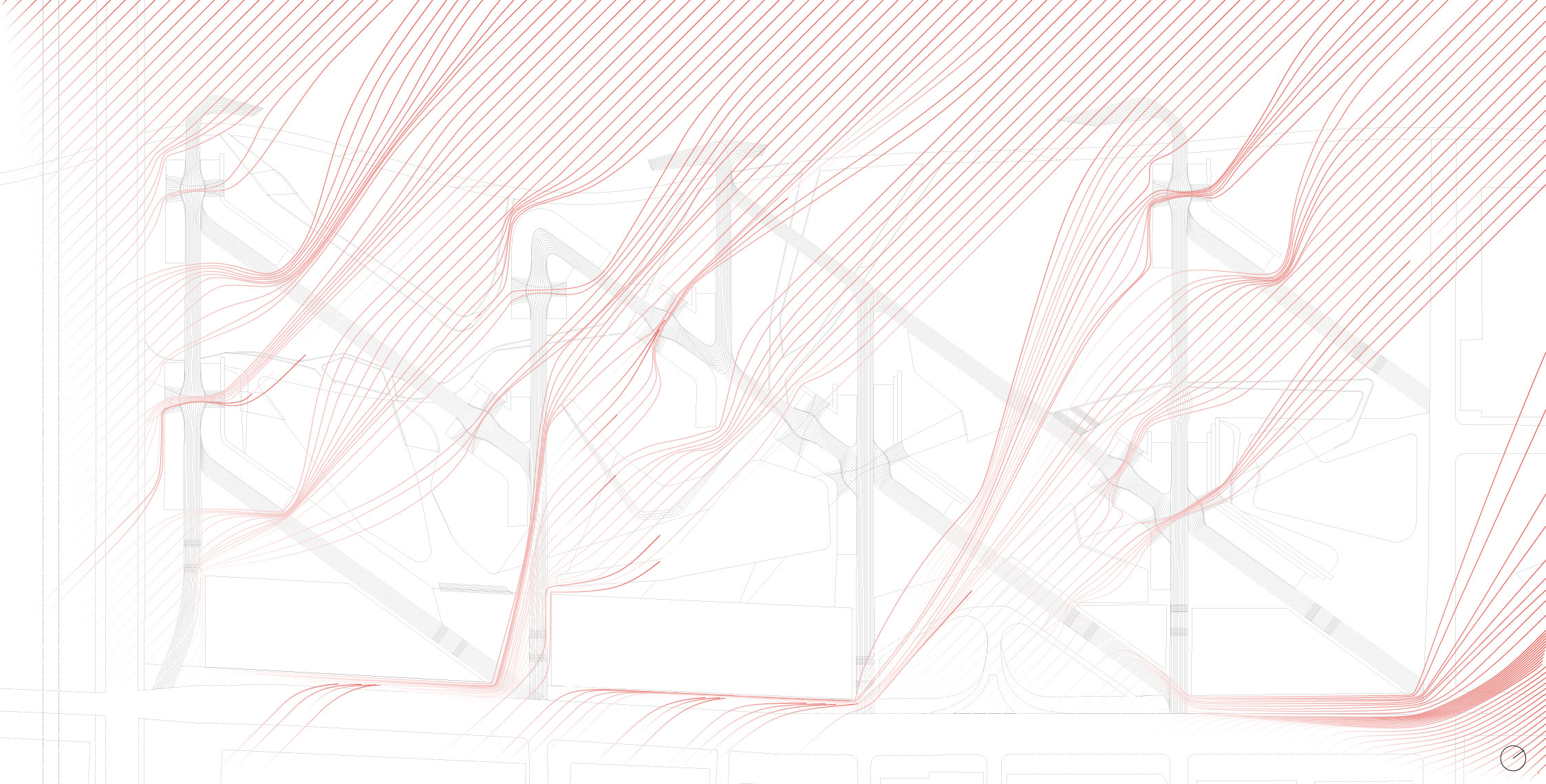 Winter Winds: looking at how nodes placed at various intervals on the site affect the wind flow from the South in the winter.